Skip to Content
Please use the latest version of a supported browser with JavaScript enabled: Got it - don't show me this again
SUPPORTED MOBILE BROWSERS
ANDROID AND IOS
ANDROID ONLY
IOS ONLY
WINDOWS 10 MOBILE
SUPPORTED DESKTOP BROWSERS
WINDOWS AND MAC

Chrome 12+
Firefox 16+
Opera 15+

MAC ONLY
WINDOWS ONLY

Edge
Internet Explorer 10+
The instant messenger for health and care
Keeps everyone in touch
Secure conversations anytime and anywhere
Protects confidential information to the required health and care standards
Join now
Take our training and familiarise yourself with medCrowd
* requires account registration
Key Features

Complete control over your notifications with granular settings

Online support from medDigital

Flexible access via apps, laptop and desktop

Protects confidential information to the required standards
Compliant with the NHS DSPT, HIPAA, UK Data Protection Act and the European General Data Protection Regulation with ISO 27001 certification being finalised
Data is encrypted at rest and in transit, meeting data protection standards

Convenient instant messaging
Asynchronous text-based conversations
Collaborate globally across all time zones
Longer time-frame to contribute
Share files, tag, reply, and react to each other's messages
Multiple threads for conversations to help the conversation flow
Individual and group conversations
Withdraw your message if needed

Get paid with medCrowd on the first working day of every month!*
*pending contract agreements and subject to approved responses
Professional Benefits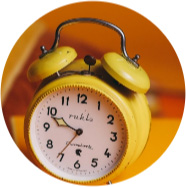 Time & flexibility
You can connect whenever is most convenient, easily balancing your life and work with participation. You'll be able to respond to conversations by logging into medCrowd whenever your schedule allows – drafts will be saved, so you can jump in and out of the conversation anytime.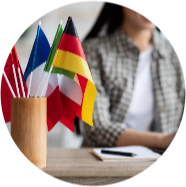 Multilingual capabilities
You can read & translate content without the concerns of language barriers, making it easier to participate than in a live environment. You can also contribute directly in your native language, or whichever language you use professionally. Our team of scientific advisors will then be able to translate this to all your colleagues if needed.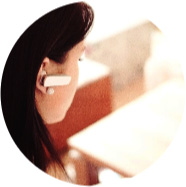 The best advice
Asynchronous conversations reduce time-pressure by giving you more thinking time, allowing you to deliberate over questions, research the information and craft well-informed responses.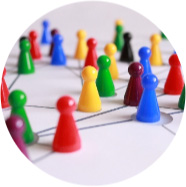 Accessibility
Faster and more flexible than in-person advice-seeking activities, supporting science and patients by increasing access to important information.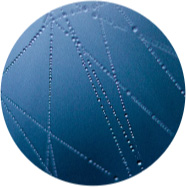 Travel-free
Freedom to participate from any location eliminates the need for travel, supporting sustainability goals and protecting the environment.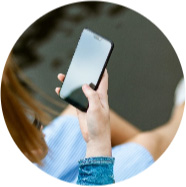 Instant & simple
Our technology is simple and intuitive with free iOS and Android apps available, allowing contributions on the go.
Participant Feedback

Researcher, Medicine, Nephrology, Turkey
"You can connect whenever is most convenient, easily balancing your life and work with participation. You'll be able to respond to conversations by logging into medCrowd whenever your schedule allows – drafts will be saved, so you can jump in and out of the conversation anytime"

Researcher, Pulmonology and Respiratory, Brazil
"It's a very interesting, useful and practical way for debating such important clinical situations, before the presential debate."

Doctor, Infectious Diseases, Mexico
"It has been an incredibly productive way to learn and share knowledge. Just by reading what the experiences of other centres have been and the insight of the collaborators is more than enough to say it has been a successful story in times of difficulties."